PNG Report - $1 trial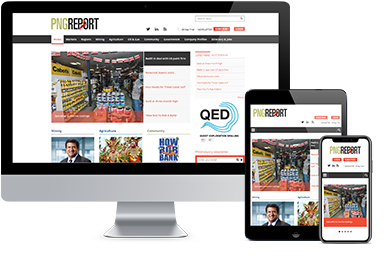 After the 30 day trial your subscription is paid in monthly installments at a rate of $139.50* (excl GST) per month and can be cancelled at any time**. You may add up to 4 additional users to your account.
Access all PNG Report content delivering a complete coverage across the energy and mining sector in PNG and surrounding countries
Full access to PNGReport.com – desktop and mobile display
News and analysis of national and international projects
News and coverage of community events and issues.
Analytical coverage of corporate and investment activity
In-depth policy development and related governmental issues
Market watch and expert opinions
Regular technology and innovation features
Weekly wrap of stock prices for listed companies operating in PNG
Access can be purchased in AUD, EUR, USD

Terms and Conditions
*GST (where applicable) will be added. After the 30 Day Trial, price will revert to standard monthly rate above (+GSTwhere applicable) .
**You can cancel your subscription at any time and we will stop payment from the next payable date. if you do not cancel your subscription, we will continue to take payment each month at the standard digital monthly rate. To cancel your subscription you will need to email us at subscriptions@aspermont.com at least 10 days before your next payment is due to be taken.
A standard subscription to PNG Report entitles the subscription account holder and four additional colleagues, access to the standard news and content within the website and app. Website user licenses and login details for PNG Report are for use only by the five specified account holders, and are not to be shared or used to provide access to further users on a network.
**New users are only permitted to have one $1 trial in any twelve month period.